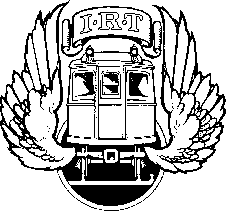 ---
---
The Service Location Protocol (SLPv2) is an IETF proposed standard for service discovery in IP network. There are three different entities in an SLP system: UA, SA and DA.
User Agent (UA): A UA initiates service discovery on behalf of one or more applications. It sends queries to all SAs via multicast or to a DA via unicast.

send service type request (SrvTypeRqst), get service type reply (SrvTypeRply).
send service request (SrvRqst), get service reply (SrvRply).
send attribute request (AttrRqst), get attribute reply (AttrRply).

Service Agent (SA): An SA works on behalf of one or more services. It responds directly to UA queries. If DAs exist, it registers the services with DAs.

send service registration (SrvReg), get service acknowledgment (SrvAck).
send service deregistration (SrvDeReg), get service acknowledgment (SrvAck).

Directory Agent (DA): A DA serves as a centralized information repository in an SLP system. It accepts SA registrations and answers UA queries. DA support is optional in an SLP system; it is introduced for performance and scalability considerations.
There are several important concepts in SLP.
Service Location: SLP is a method for locating service. How to access the service is another issue. Some service discovery systems combine the service location and access together, e.g. Jini.
URL: In SLP, the URL means unique service ID as well as service location. Here is a discussion on this issue in SLP mailing list.
Service Scope: SLP uses service scope to achieve scalability. All SLP entities (DA/SA/UA) should be configured with proper scopes, and all SLP messages should set scope properly.
Service Type: Each service registration in SLP must have a service type. It is a classification for services, and it is used as a wildcard for service searching. A standardized service type has a template.
Naming Authority: A standardized service type should be registered with a naming authority (IANA or private enterprise numbers).
Language Tag: Each service can be registered in several different languages (e.g., English, Chinese), and thus result in several different entries in the registration database.